AH GOOD THE SEA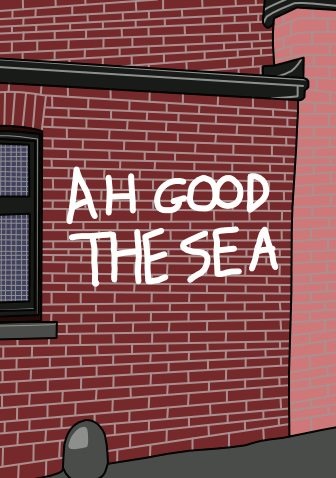 After the successful release of her first novel Liz's life seems to be coming together - together enough at least for a woman in her mid-twenties. But the news of her former muse, best friend and heartbreaker 'Doc' losing his father has memories flooding back from their time together in York University.
Scrambling to reach out to him she revisits the times that lead to their years of silence. The parties, the drinking, the late night assessments.
The events that inspired her novel, events of her first love, her first heartbreak and her first betrayal all combined in the relationship with one man who just couldn't love her back. She jumps in and out of her younger self, reliving every moment in attempt to to justify her actions and his. She learns when both sides have been equally hurt its an impossible task to find fault.
Ah Good, the Sea is more than the title of Liz's bestselling book. It's the story of an impossible situation, of deep love between four people and the cost of letting go.